Story and mystery drive our lives, no matter what we do. The things about us that are unique, no matter what we share in common, makes our story ours and ours alone. But we can share it in community to make the world around us a better place - and that's why I do what I do: helping each student know that their "voice" matters, and learn to listen to a variety of voices to understand that the story of the world around us matters. I love to say I strive to teach students through the vehicle of the arts - and always the student first.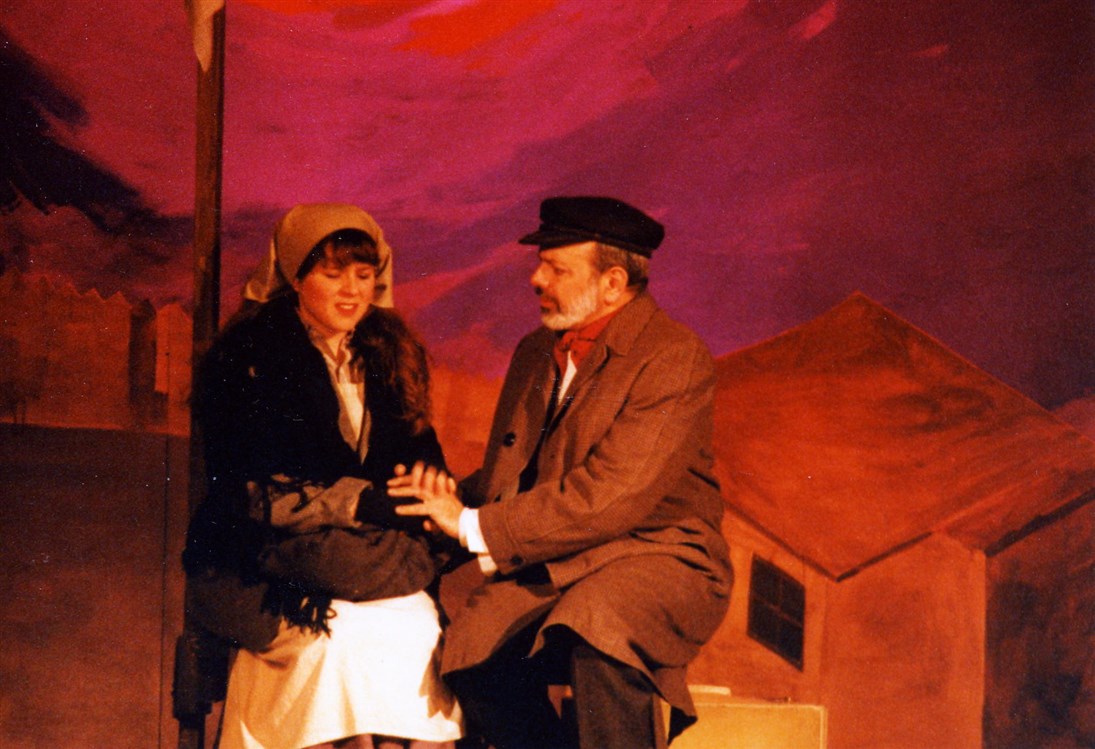 Lisa as Hodel and Frank Fiumano as Tevye, Talent Company, Syracuse NY, 1998
I started piano lessons young, and quickly fell in love with the flute in 4th grade. I went on for my undergraduate degree at SUNY Fredonia, studying flute with Dr. Susan Royal and focusing on becoming an instrumental specialist - band and orchestra. (We all forget that voice is also an instrument, but that's a blog discussion for another time... :-) I also had the opportunity to take a couple of semesters of Class Guitar as I started out as a Music Therapy major - it turned out to be a great experience for camp counseling and working with the children's choir and summer experiences at my home church! I also have had the opportunity to read tons of great literature, which has fostered my love of storytelling. (Trivia: I'm a Lord of the Rings nerd....)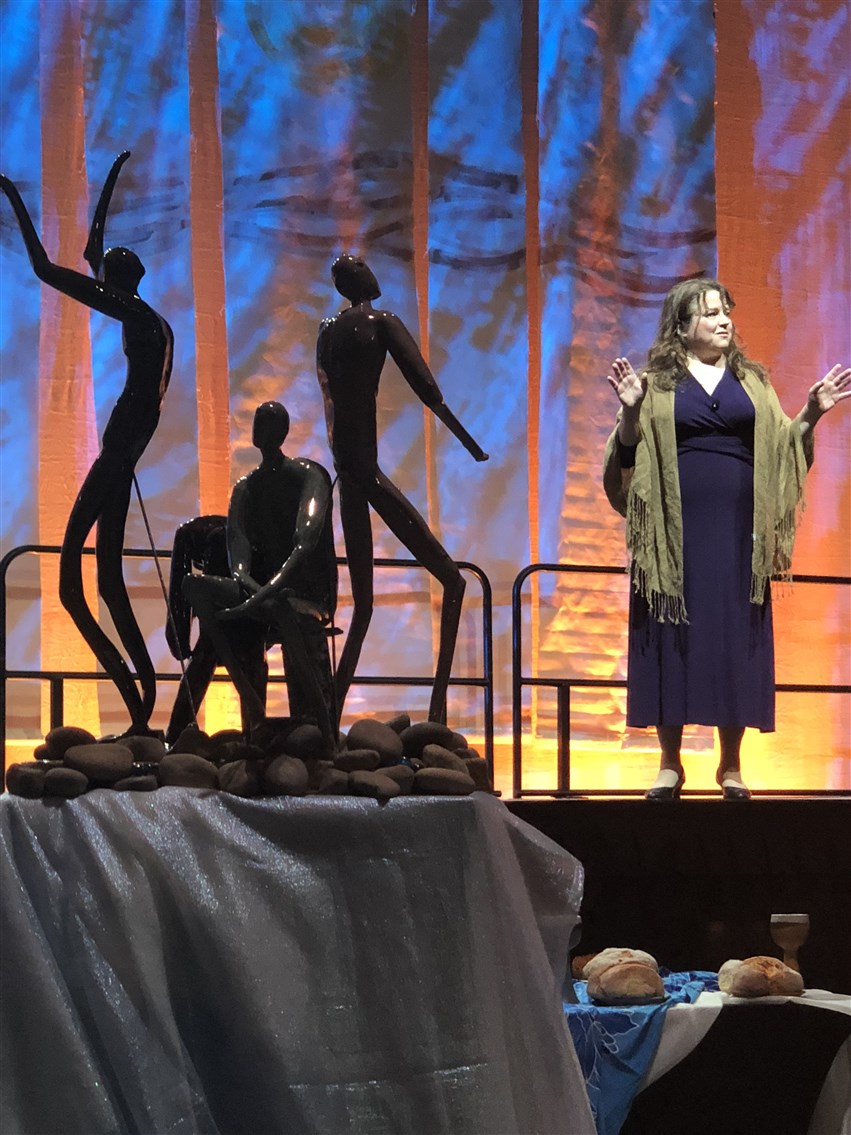 Biblical Storytelling, Upper New York Annual Conference 2018
What I kept hidden away was that I'm Maggie in A Chorus Line: I used to go home from school and dance around the living room to Broadway and Disney cast albums - mostly Julie Andrews, which is good, because my natural, holistic voice is very happy and healthy singing her repertoire! While playing in pit orchestras for community theater, I looked up on stage and remembered the fun I had in high school musicals, auditioned, and ended up studying voice with some amazing voice teachers who challenged me in all the right ways. I've sung with the Syracuse Opera Chorus, Opera Educational Ensembles, Oswego Opera, done regional musical theater - and lots more. In fact, there are some people who remember me more if I show them this picture than they might just looking at me in real life: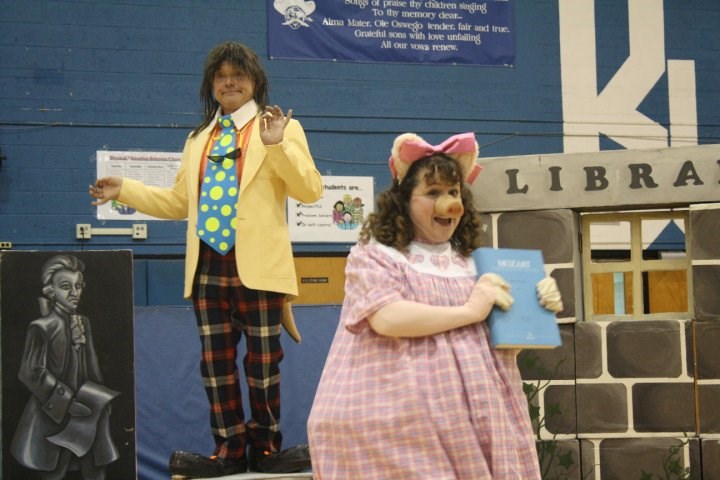 Despina Pig in The Three Pigs (to the music of Wolfgang Amadeus Mozart), Oswego Opera Outreach, 2009
I've met and worked with some of the most generous and fun colleagues anyone could ask for, and get to work with amazing students (and their families - we can't do this alone). As I've continued to navigate the online world, I've met and been inspired by friends and colleagues from around the planet.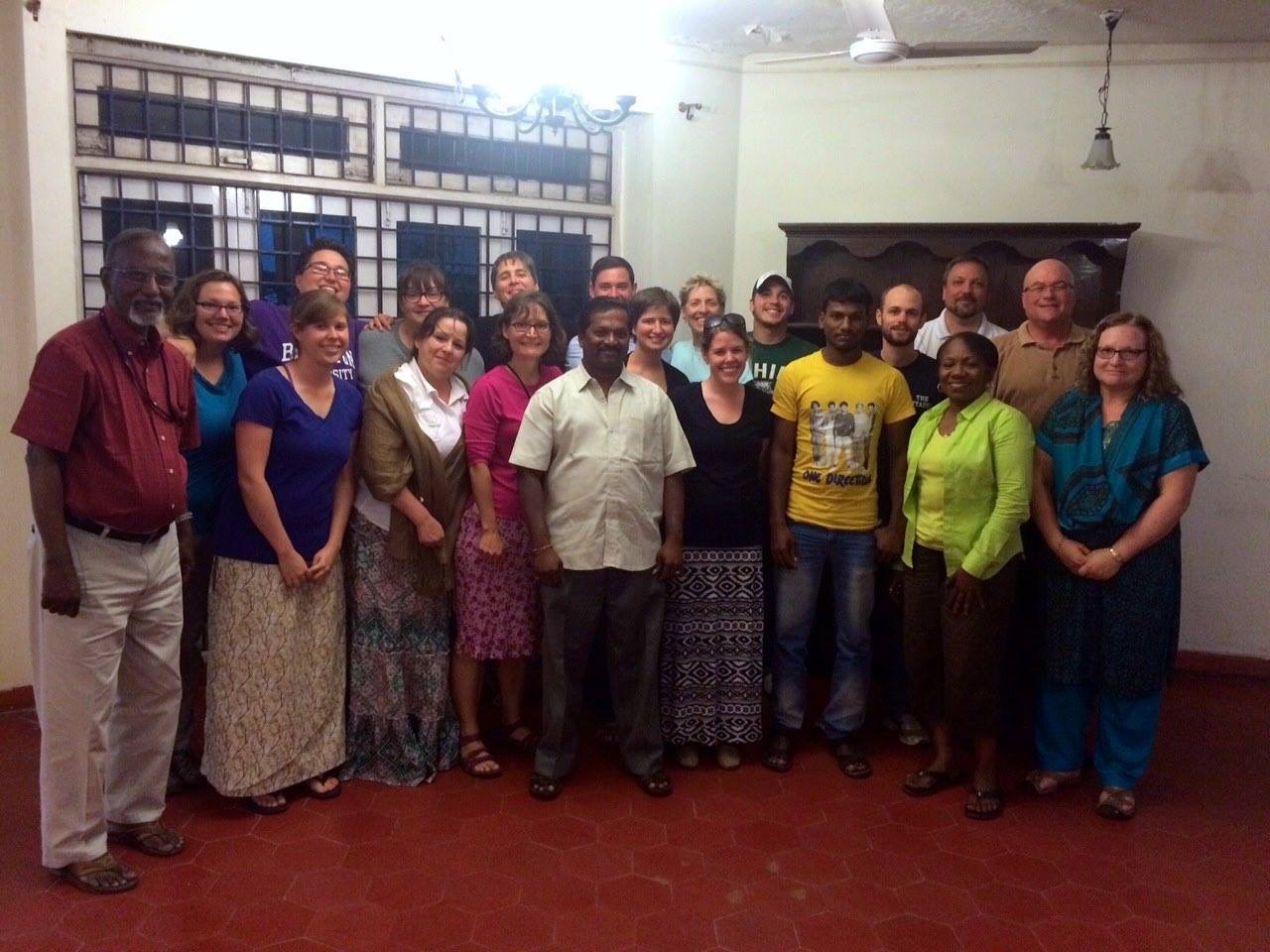 India Cross-Cultural for MTSO, January 2015
There are a ton of ways to keep playing music and participating in the arts if you aren't in school: community orchestras and bands ensembles, pickup small groups of 2 or more instruments, community theater, music for faith communities, just for oneself - the possibilities are endless. Students and friends have even inspired me to learn the organ, the ukulele and reacquaint myself with percussion. There are tons of ways we can share our stories! If the way to share your story is a mystery, I love to help students of all ages and walks of life explore and learn!
Oh yeah...
What do I really look like?